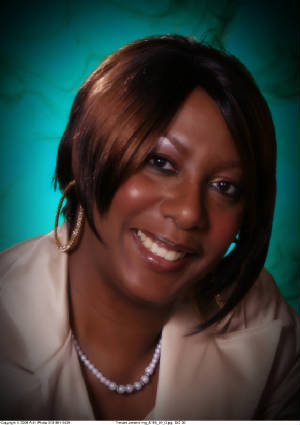 Venus Mason Theus, Your Wife Coach
When her close circle of friends were in college preparing for exciting careers, 21-year-old Venus Mason Theus was the stay at home mom of an infant daughter and married to a bi-polar drug addict who, unbeknown to her, often hallucinated about murdering their entire family then killing himself. She never imagined that God would give her a second chance; and that someday she would become a fervent, sought after advocate for Christian marriage – coaching, teaching and encouraging other women that they too, can have a Joyfully-Ever-After Marriage.
Exquisite teacher! A leader! Refreshingly transparent are among the words used to describe her. Venus is dedicated to helping married women find joy in all situations. She also teaches brides-to-be and someday brides how to choose wisely. Her words of wisdom are seasoned with love, support, and truth: a combination any woman can benefit from. Single women receive spiritual and practical preparation so that they can be ready for Boaz before he shows up! In her books, blogs and workshops, Venus candidly shares her own experiences – the trials as well as the triumphs. She is passionate about cultivating a community of what she calls "P31s" – empowered, yet nurturing women who know their value and operate within the purpose for which they were created.
Venus is the author of Brown Paper Bag, a novel and a marriage guide entitled How to Have a Joyfully- Ever-After Marriage. Although different genres, the theme of both books is faith, virtue, and self value. Venus has also written articles for Gospel Today and Sister Talk magazines. She has made appearances on the CTN Live, Wake Up Detroit, and the Words- N-Motion television shows; and has been interviewed on the Women in Ministry with Fatima Boggan-Campbell radio show. She has also been a guest on the Christian Wives' Club, and the Chocolate Pages internet radio broadcasts. She is the host of her own internet radio show, the Wisdom for Wives Pajama Party.
She and her husband serve as the co-directors of the Uplift Family Ministry of Greater Grace Temple. Her church and community activism have afforded her numerous speaking engagements. Her platform of Joyfully-Ever-After Marriage offers hope, healing and assurance that contrary to popular belief, monogamous, joyful marriage is indeed alive and well!
Venus' conference and workshop topics address everything from in-laws to intimacy.
Here's what women are saying about "Coach V"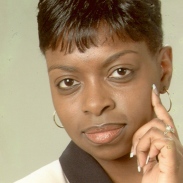 Through my interaction with Venus as my personal Wife Coach', my life has totally changed. She has helped me to look not at my husband, but at myself and what I can do to better my marriage. She doesn't take sides. If you're wrong, she'll tell you. Through her ministry of encouraging wives, she is the 'real' change we need to make it through this test called marriage.
--- Tenita Johnson, CEO
Detroit, Michigan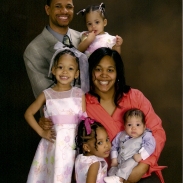 Venus Mason Theus, better known as Auntie V to me, has unselfishly opened her heart and experience to growing wives like me and is truly a Titus 2 woman who is "reverent and devout in sacred service, good in counsel and a teacher of what is right and noble." She has graciously accepted the assignment to wisely "train the young women to be wise wives who are "sane, sober of mind, temperate, disciplined, self-controlled, chaste, homemakers who love their husbands and their children," and who are "good-natured, kindhearted, adapting and subordinating themselves to their husbands. Her message is like no other and is colored with humor and truth.
---Ajene M. Gailliard, wife and mother of four. Detroit, Michigan
Venus, in my hour of need you were there to calm my raging mind. I am so glad God has placed a calling on your life to help young wives like myself to stay committed to their marriage. It is my goal to honor the vows I have taken and to do the God's will. Thank you for praying listening and offering wisdom to me. Thank you because things are slowly improving in our home and marriage. Keep on listening to God and let him direct your path.
---"Anonymous in New Jersey"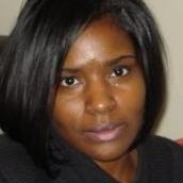 "I have so much reverence and respect for Venus and what she is trying to do for women like me. Women who desire a GODLY mate and really need someone to teach us in the way we should go to be groomed for our mate. Venus' passion and purpose is manifested in her beautiful heart toward women who are really seeking the truth about making relationships work from the bedroom to the basement and every room in between."
Perri Storey, CEO
Founder of Speak Life, Inc. and Perri, Ink
www. speaklifeinc.org
Sister Prayer Circle Network